Patio awnings can be of great help. As the climate is consentingly changing, it is getting warmer and sunnier day by day; the use of awning can be of great help at this time, to relax in the garden. This helps in taking different measure to protect us from harmful rays of the sun. There are properties that have styling. French window and garden deck, etc. are the places where the use of these things can be made. This awning gives a dimensional look.
Sitting on the deck or enjoying in the garden with the awning will make it feel, as you are relaxing in a living room. The shelter provided by the awning can be used in many cases to prevent different weather condition. There are few stylish patio awnings which can make you feel comfortable.
Retractable awnings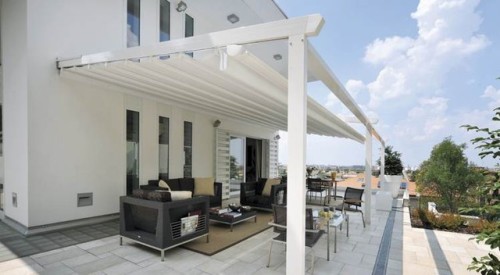 These types have become more popular in the house, due to higher energy cost. There are usually two types of awning. The lateral arm awning there are traditional storefront crank, and there is a side arm awning which are the modern version and made of loaded spring side arms, at top there is a roller puller and a taper pull operator. These are made from weather resistant fabric.
Aluminum awnings
These along with retractable awning are mostly used in residential patio or windows. These are available in different colors and are painted with enamel paint. These are an option to provide sheds as they are good with resisting heat during the summer. They are mainly to shed windows and door of the apartments. These are durable and last long for up to 40 years. It can be a good choice for it persistence for all weather. They are strong enough and can hold the weight easily.
Portable awnings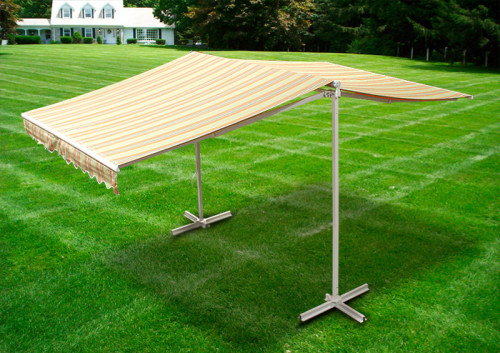 There are cost effective and can give a temporary solution. These awnings use frames which are integrated according to style and tether. These are very much portable and very convenient to be carried to different events when required. These are mostly used when people go out for a picnic on the beach where the heat is directly diminishing your skin; this is when the awnings are useful. There can be well used for the protection of your car, which can be a temporary solution to shed it.
Solar shades screens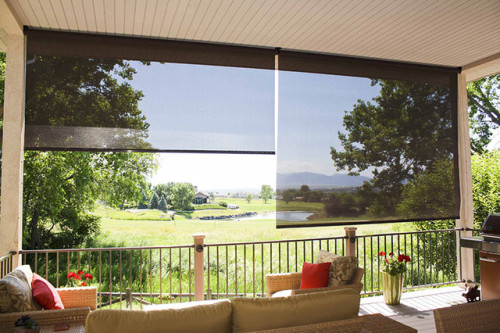 These awnings are hand cranked or motorized and are from mesh fabric, which help the user to see through the harmful rays. These screens provide 80% of blocking of the sunrays. People who like to have breeze protection, and shade and privacy prefer these. These are mostly used in shops and small outlets, which can be closed when not required.
Customized awnings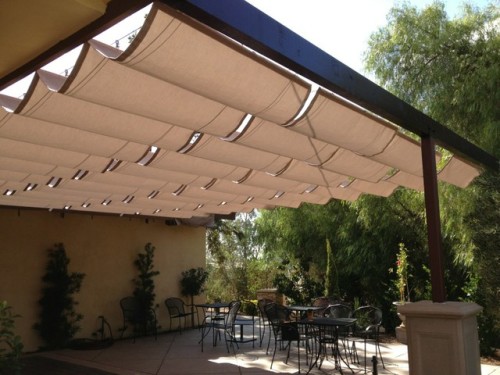 These are popular for homeowner or the shops. The reason being, they are customized and can fit the doors and windows accordingly. Ideal for odd shapes, bump outs and different styling windows. These customized awnings can give you great styling and creativity. These are specially used at house entrance and balconies as well as for carports. These require less maintenance as they have no moving parts.
These are different variant of patio awnings, which can be used accordingly. They can be used at home and shops as well as picnic spots. These are long lasting and easy to maintain. They help provide cover from different weather conditions and help you sit in comfort.