Outdoor shower has been pretty popular in estates where people usually have some great looking showers and shower areas outside their homes. These are usually near the garden or lawn area of the estate. Discussed below are the 15 outdoor shower designs which would certainly seem irresistible for the people who are looking for one.
Slate Corner
It is one of those showers which are tucked in an alcove next to the stairs. Having a slate backsplash with a side wall which is rounded with faux river stone could really get the natural feel to the place.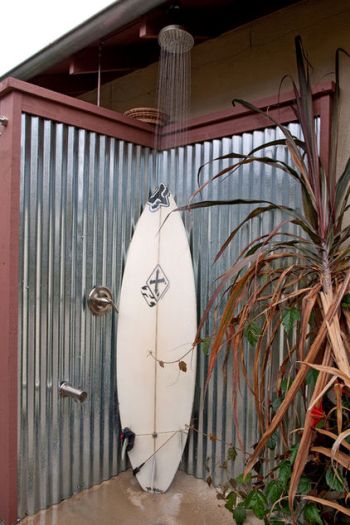 Desert Simplicity
Made to look like an oasis, this is a copper canopy having a cast earth side wall to it. It looks stunning at the backdrop of your farmhouse.
Pebble Wall
This is for all those who wish to have the pebbles worked in the form of tiles creating a spectacular view with its texture.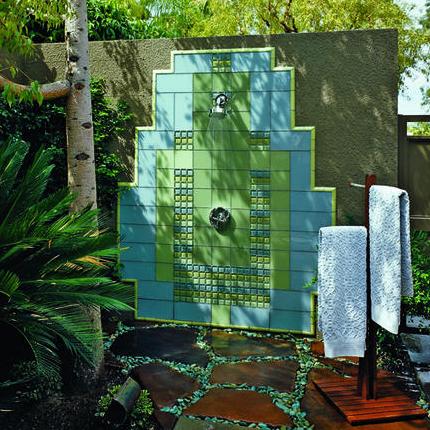 Shower Deck
Among the list of 15 outdoor shower designs this is something which plays with the light of a particular space. With a tall wall hiding the view from behind it that acts as French door.
Fresh Air
Now this is something which you should have beside your pool. Besides offering privacy to rinse after a swim inside the pool, it can be a real space for fun for the entire family.
Rugged Stone
This is ideal for those of you who wish to have a natural looking waterfall in your place. Although it won't bring the waterfall to your home, the stones used would certainly leave behind the feel of mountain stones.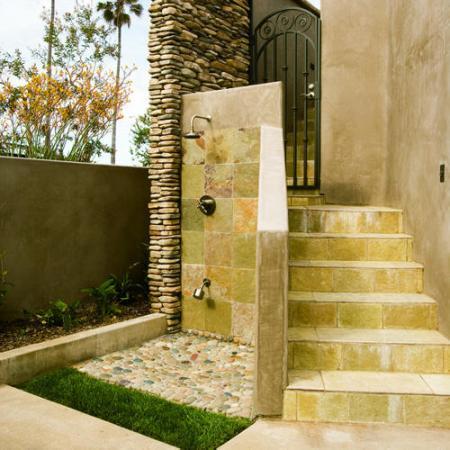 Rustic Look
Made out of board formed concrete and clubbed with stone flooring it is definitely one of the rugged outdoor themes for your shower.
Redwood Shower
Using the redwood screen which lets light within and makes ample space for the airflow this is something for the privacy lovers. Adding the low retaining walls would certainly add to the nature feel.
Sunny Spot
Now this is for the people who would really love to have a bath in the sun. It certainly features among the 15 outdoor shower designs for the beach lovers.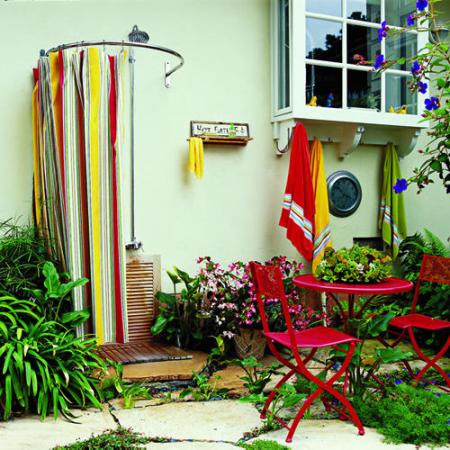 Creative Storage
An outdoor shower design which can be tucked into small shelves which are made out of scrap wood.
Garden Shower
It can be quite creative with these as showers amidst your own garden for a relaxing day – surely sounds amazing.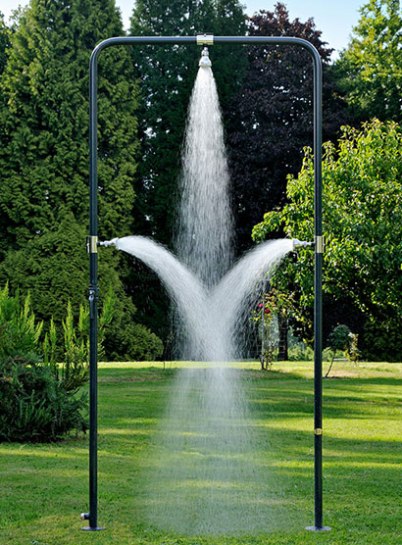 The Contemporary Look
Using the natural leaves and bamboos this shower design would certainly add a touch of elegance to your estate.
Tree Bark
It is amazingly out of the world idea for those who have a thick or aged tree with a big bark at their backyard.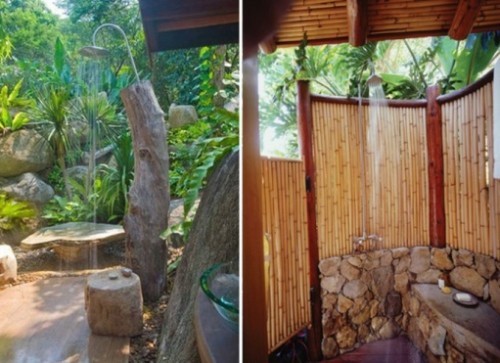 The tub shower
It is for all those who wish to have a tub outside their home with a shower to it giving the feel of a small pool outside.
Simple yet Modern
Featuring in the list of 15 outdoor shower designs this surely is for those who like to keep things simple yet modern. It can be stacked wood shower bringing style with functionality to a typical utilitarian outdoor bathing area.