From losing weight to organizing finances, there's a huge selection of apps available to make life easier. But did you know there are also a host of apps that can help you become more eco-friendly?
Going green will not only benefit the environment, but it will also save you cash in the process by helping you cut down on your energy consumption. Below we reveal 8 amazing apps that will encourage you to incorporate sustainable practices into your everyday life.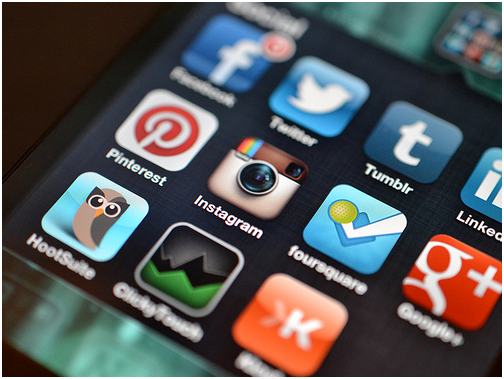 Image via Flickr by Jasonahowie
BrightNest
Just a few small adjustments around the home can make all the difference to your eco-friendly rating. BrightNest is a free app that is packed full of ingenious tricks such as how to reuse old tea bags and use how to use natural ingredients as cleaning products. The app lets you select areas of interest to receive bite-size tips that will help you to live more thoughtfully.
Price: Free
Available on: iPhone
Vine.com
Most green products contain none of the harsh chemicals that can be harmful to humans and pets. However, with so many different 'green products' lining the supermarket shelves, it's hard to tell what is the real deal and what is labeled that way just for marketing purposes.
Vine is a handy app that lists high-quality green cleaning products that have passed a number of strict tests. The app even lets you order from your phone so that you can have new eco-friendly cleaning products delivered to your home within days.
Price: Free
Available on: iOS
Green Outlet
Studies show that electric appliances are one of the most energy draining features in the home. Unless you're a math wizard, it can be tough to know how much each appliance drains. That's not such a challenge anymore with the reasonably priced Green Outlet app that will work out exactly how much energy your appliance pulls and how much it is costing you depending on the length of time you use it. Highly customizable and easy to use, this app is a hit with the environmentally conscious homeowner.
Price: $0.99
Available on: iPhone
Green Kitchen
One of the best cooking related apps available is Green Kitchen. From delicious smoothies to healthy vegetarian meals, Green Kitchen's beautiful photos and detailed instructions will help you improve your diet at home. Handy extras such as estimated cooking times and the ability to email yourself shopping lists make this app a winner for all eco warriors.
Price: $4.99
Available on: iOS
WriteNSign
Another eco-friendly practice is to go paperless. With WriteNSign, you can do that. This app allows you to sign and save documents digitally. Talk to your boss about adding it to your team's business phone plans so the entire office can reduce paper consumption.
Price: $3.99
Available on: iOS
The Lorax – Dr Seuss
For a fun-filled way to teach children how to respect the environment, you can install The Lorax by Dr.Seuss. This touching story is a sure-fire way to grab your child's attention and educate them about the importance of environmental practices. Additional fun features like built-in voice recording and sound effects help to make it an interesting interactive experience.
Price: $4.99
Available for: iOS + Android
SolarChecker
Making the switch to solar panels can be a huge money-saving home improvement, and tax incentives make it a better time than ever to go solar. Plus, solar panels can save you money in the long-run. SolarChecker will use information such as solar radiation in the area you live to calculate if solar panels will provide a return on investment.
Price: Free
Available for: iPhone
Virtual Water
There are several ways you can become more green with your eating habits; savvy shoppers know to select produce which has been locally grown and to avoid items that have unnecessary packaging.
One little known thing that many people forget to consider is the amount of water it takes to produce each item. Virtual water will display the amount of water it takes to make products so that you can make informed decisions on your next shopping trip.
Price: $1.99
Available on: iPhone
Whether you want to buy green cleaning products or clean up you diet, just know that there's an app for that!