It is said that charity begins at home and so does every noble task. In a world that faces tremendous ecological threats from human actions using eco-friendly home products is the first step towards environment conservation. Switching to following eco products by people may initiate a green revolution in which actions would speak louder than words.
FlatpackInout Chair – This lounge chair is the innovation of OYD Design and is made for providing comfort and ease of use. The materials used in making the chair are minimum as it contains only a polyester web and a frame that is made of wood plastic composite material that is 40% fiber and 60% Polypropylene. The chair can be used for indoor as well as outdoor purposes as it is resistant to different weather conditions and UV rays. Besides, it can be dismantled and placed flat for transportation.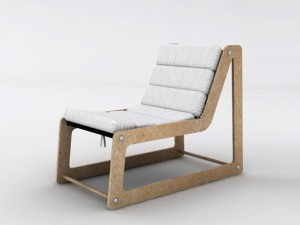 inhabitat
'Steel' Chair – Interestingly, this 'steel' chair is made of broomsticks. It is so called because 'steel' means handle in Dutch. It is the innovation of Reinier de Jong. The company welcomes donation of broomsticks and other wooden sticks from people.Reinier de Jong donates €1 to charity for every metre of sticks reused by it.
Stimulo LED lamp – It is named Ah-Bre and is made of 50% recycled materials. Besides, more than 98% of the lamp's materials are recyclable, which forms a chain of recycle. The lamp is sleek and bears small twig-like projections on its stem that are ideal for hanging wristwatches, bracelets, bangles, etc.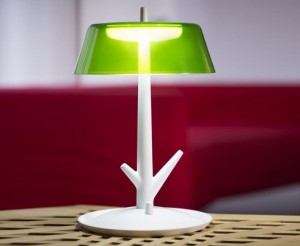 Indoor Garden Planter lamps

– It is named Babylon by its designer Ryan Taylor who is based in Toronto. The upside of the hanging lamp can be used to grow small herbs like Basil, Rosemary, Thyme,etc.It is ideal for those who are passionate about using home-grown vegetables as far as possible.Besides, the lamp always keeps people close to nature and provides natural green touch inside concrete structures.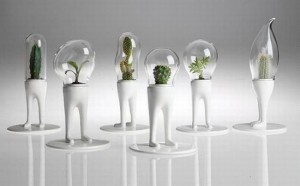 Bundubags bags

– Bundubags is situated in Alexandra Township at the outskirts of Johannesburg in South Africa.Recycled cargo straps are woven in traditional African techniques into contemporary African designs by local women. The bags recyclable after use too.Presently, 40 women earn decent money as weavers of Bundubags.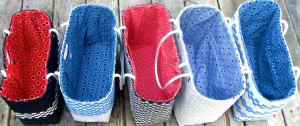 Reusable glass cups

– These cups are made of BPA-free and totally recyclable glass. It is certified by Barista and is designed with a cyclonic base that helps sugar and other solutes to dissolve better in the liquor to improve the taste.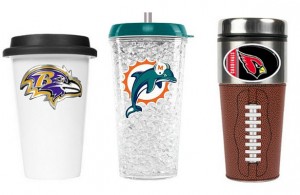 While these eco-friendly home products are used daily, they are significantly important because of their contribution towards preservation and conservation of environment. More these products are purchased and used; better the recycling industries would thrive. It is only this way a true green revolution can be started.