As a manager, it's likely you believe you have a good understanding of health and safety in the workplace, and you may think that in an office environment, not a lot can go wrong. However, despite the fact you may not be operating heavy machinery and equipment, there are still a number of surprising risks present in this type of setting.
To ensure that you're fully up to speed when it comes to the ins and outs of health and safety, it can pay to further your understanding through a specialised training programme. For example, completing a National Examination Board in Occupational Safety and Health course with a training organisation like SHEilds could help you make your world of work a safer place.
In the meantime, keep reading to discover three hidden office hazards you should know about.
Untidy cables and wires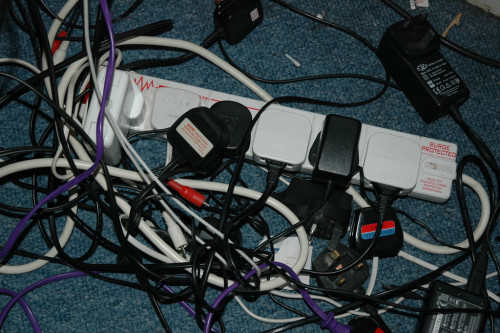 In a workspace filled with computers, telephones and other electrical equipment, wires and cables are inevitable. However, if you're not careful to make sure they're tidied away, you could be putting your employees' wellbeing in jeopardy. To prevent your workforce from getting tangled up, you should make sure all computer and telephone wires are neatly stowed away under desks and bunched together using cable ties. You could even provide members of staff with desks that feature inbuilt cable ports too.
Piles of paper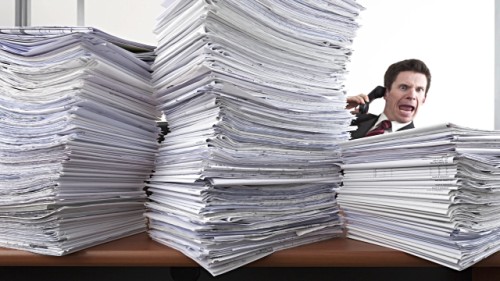 Although you might think it's just a harmless habit, allowing piles of paper to mount up throughout your workspace is an office hazard you'll want to avoid. The truth is, stacks of paperwork can act as potential fire risk. So if you want to keep your employees safe and free from harm, you might want to think about tidying up. You could try and go paperless by saving digital copies of your important documentation to your computer. For the paperwork you absolutely need to keep hard-copies of, you should think about creating a suitable filing system so you can store away these documents in an organised and safe manner.
Uneven surfaces
In a busy office environment, it can be easy for the flooring to become worn out and uneven over time. From frayed carpet to bumpy tiles, if your flooring is in poor condition, it could be posing more of a risk to you and your employees than you might think. Repairing loose carpeting or replacing slippery surfaces for skid-resistant materials can significantly reduce the danger of trips and slips in the workplace. Your workforce should be able to walk around your office without risk of falling or slipping over due to poorly placed flooring.
Although there may be many more potential hazards present in your office, recognising these three examples is a great place to start when it comes to understanding health and safety in your workspace.