In case you are planning to re-model your house, you would love to know about some of the most amazing wall decorating ideas for small living rooms. Not only if you are re-modeling, but you can implement these days, even if you want just a small change in your house. The good thing about all these ideas is that they would not cost much and hence, they can be considered pocket friendly as well.
Use the frames
Frames are something that looks good on all kinds of walls. Whether you have a small living room or a large one, you just collect a variety of wall frames, put the photographs of your family members and just decorate your home. This would give you a royal feel and the room would shine. You can get frames from a local gift shop at reasonable prices. The frames are generally there in all the houses, make good use of them and decorate your walls. You can also make the frames yourself using some craft techniques if you do not want to spend much on them.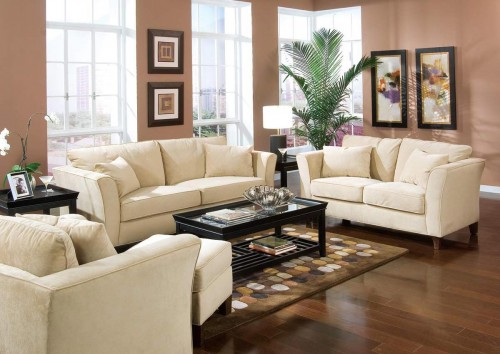 Use the papers
Wallpapers are a great idea to work upon in case you do not want to spend much on painting the walls of the room. Apart from a cost effective option, they also make your living room bright and updated. You can also use paper in another way. If your child has drawn a painting, you can just get it framed and simply it on the wall. This idea would work best for the people who do not have much photos and frames to display.
Make use of chalkboards
If you have small children in your house, this idea would be perfect. You can just search for some chalkboards in the local shops and get them hanged on your living room walls. The chalkboards come in various shapes and styles and you would love them when nice messages are written on them or something beautiful is drawn on them. Additionally, your child would also love them as he/she would be able to play with it all through the day.
Paint
If you are not creative enough to think of anything else, paint can be a good option too. You need not paint the entire living room in a single color, but paint it in different colors. You can also paint one wall of the living room in a different color to make it look different and then just handsome paintings or frames on it. This would look superb and you would not require putting in much effort to make your home more beautiful.
There are various other wall decorating ideas for small living rooms as well, but the best of them have been presented above. Choose from them and let your home be the best.