The Mason jars can be creatively transferred from food or preserves storage to a crafting or decorating element! Hopefully you have been storing the empties to recycle in a crafty way and here is the perfect chance to create something very special for the Christmas holiday season.  These Mason jar decors are so pretty! Such a fast, easy, and inexpensive method to add charm to the decorations. This could consume some time but you could save your pockets along with the satisfaction of making the decor pieces in your own hands.
Christmas Jar Candle Holders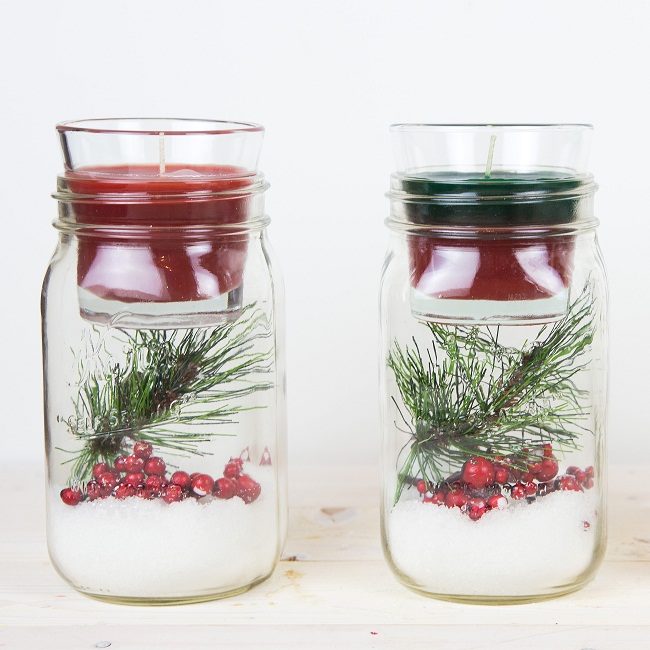 These Christmas jar candle holders will take less than thirty minutes for you to make and was overall cheap. And they're beautiful too. The brightness that comes from them helps to create such a comforting and warm atmosphere, especially when the Christmas tree were lit up too.
Mason Jar Christmas Tree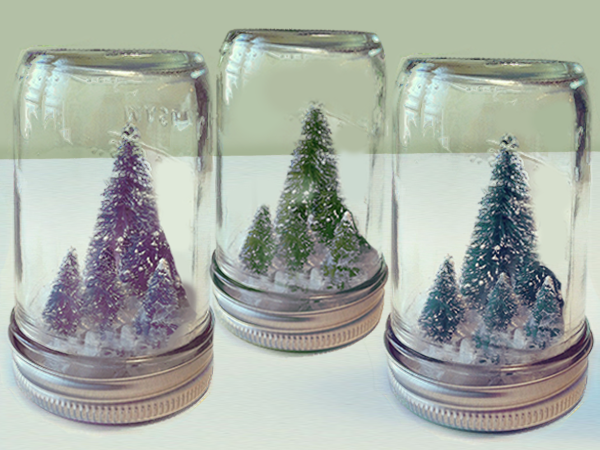 Add a tiny winter wonderland inside a mason jar for your holiday collection; by placing a cute miniature Christmas tree within it! These creative and fun Mason jar Christmas trees are sure to brighten the home.
Holiday Painted Mason Jars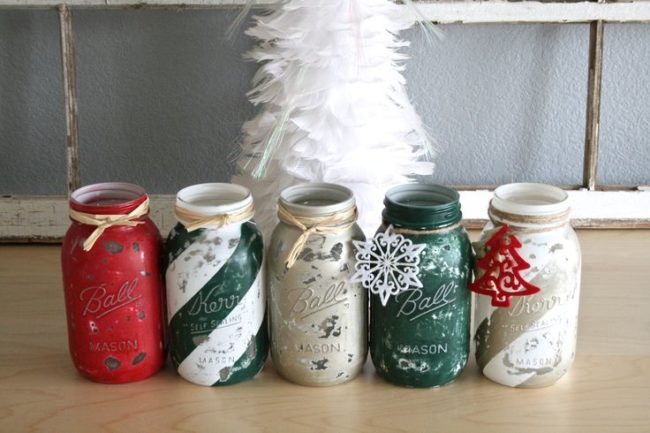 For this craft, all you want is an empty Mason jar, a few bright colored multi-surface paint, some Christmas tree stickers. Make sure the paint color matches the Christmas theme and make sure you paste the stickers on them after the paint is completely dry.
Decorating Candle Jars for Christmas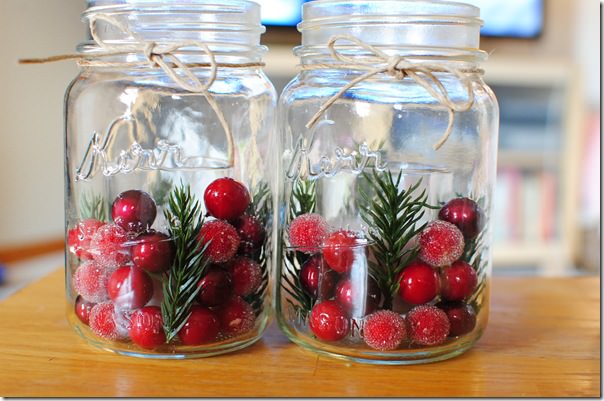 Decorating Candle Jars for Christmas
Christmas candle jar decorations are a great idea to get your whole family involved with crafting, and they are so simple to make! Turn on your favorite holiday songs and enjoy decorating these holiday-centric candle jars.
Christmas Mason Jar Candles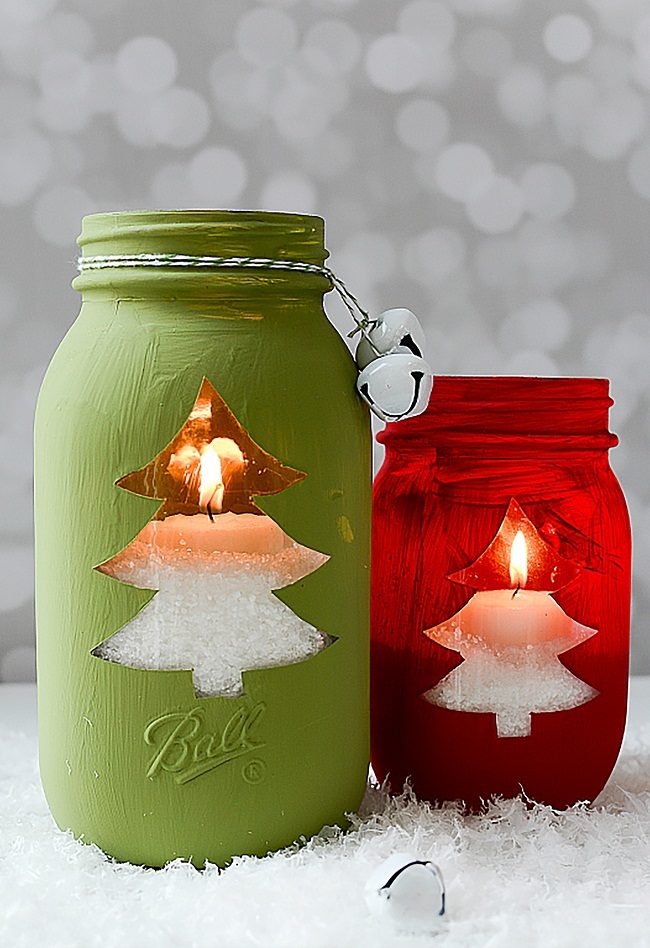 Place them over any fireplace mantle, bedside table, or nightstand and enjoy as fuzzy and warm feelings of Christmas filling the room. They are also a stunning gift during the festival season; always, homemade presents are heartwarming and thoughtful.
Christmas Tree Shaped Glass Jar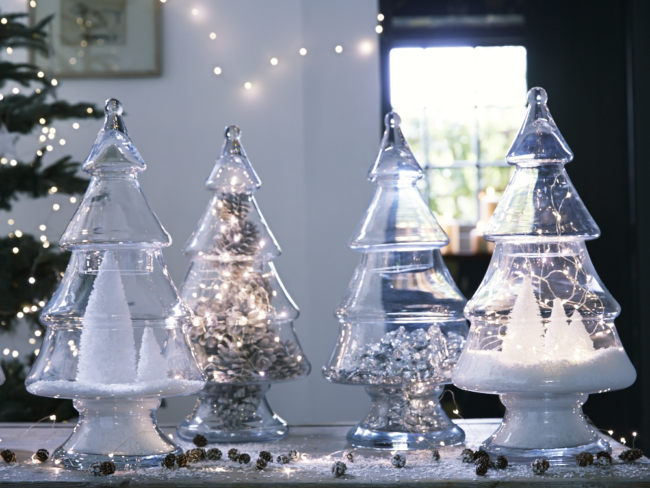 Christmas Tree Shaped Glass Jar
Made from a sturdy glass shaped looking like Christmas Tree, this big clever vase could be filled with a range of various festive materials for a really special display.
Decorating Glass Candle Jars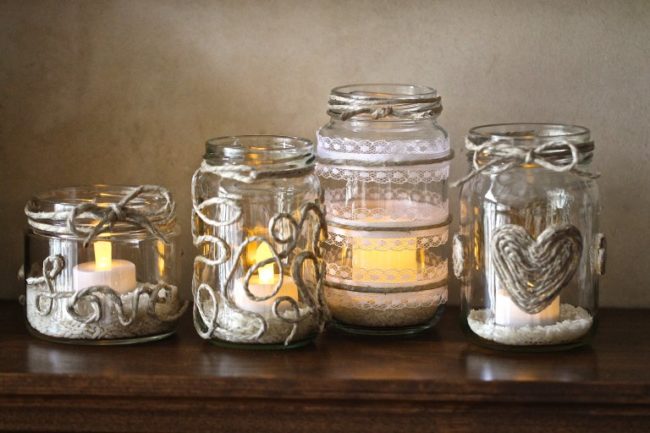 Apart from turning glass jars into candle holders, they can be made more attractive by embellishing your creativity. Some simple threads and buttons can turn the plain jars into cozy centerpiece.
Christmas Candle Jars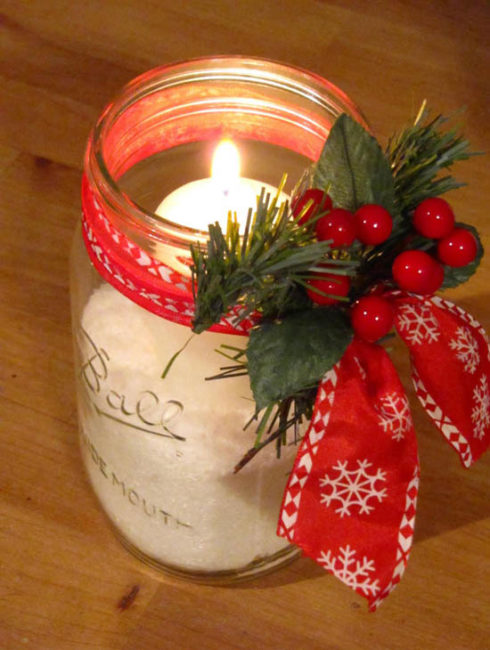 This is the high time when you can make use of your handmade candle jars to display for your friends and relatives. But make sure that you carefully choose the colors of the decoratives according to the festive season.
Christmas Tree Candles
The electric lights replaced the tradition of lighting candles in the Christmas tree. However, you can redeem the fashion by using these mason jars with a miniature Christmas tree and give a traditional atmosphere.
Christmas Decorations in Glass Jars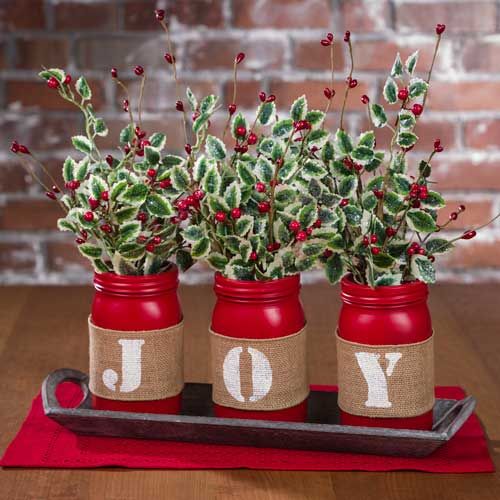 Christmas Decorations in Glass Jars
You are sure to add a grin on your family and friends' faces with these cute Christmas embellishments. Among twinkling lights, red and green wreaths, and many other holiday decors, these Christmas Mason Jars will make an unique and exciting statement!
Mason Jar Lid Christmas Ornaments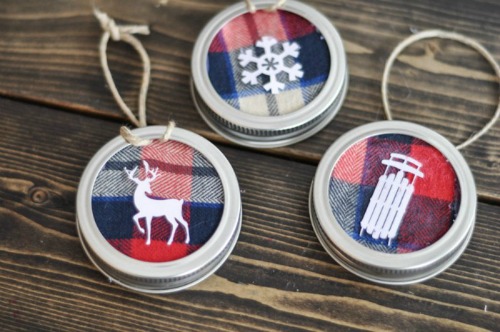 Mason Jar Lid Christmas Ornaments
If you are choosing the theme of rustic Christmas this year, or if you want to append ornaments to the gift wrap, consider crafting these loveable mini mason jar lid Christmas ornaments at no cost!
Christmas Decorating Mason Jars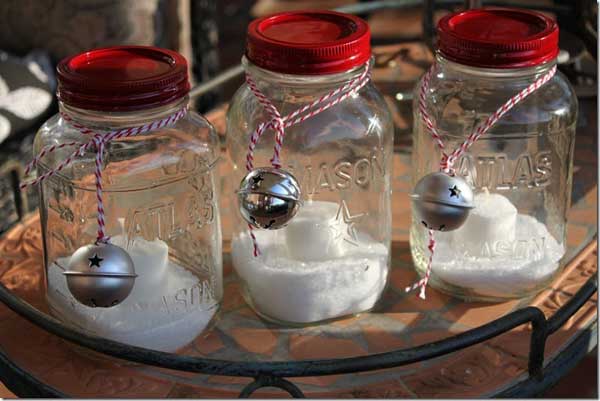 Christmas Decorating Mason Jars
Meant for canning, this mason jar serves a different purpose for Christmas! As a food gift, candleholder, and much more, this customary kitchen staple would keep you crafting all through the holidays.