Decorating a room is not at all an easy task. However, some innovative living room interior design and decorating ideas primarily focus on proper arrangement of a few items and incorporates the use of some simple decorating items to make the space comfortable, friendly and thoroughly relaxing.
Positioning the sofa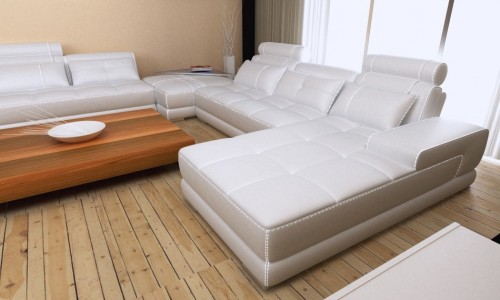 The couch or sofa often happens to be the biggest piece of furniture within the living room. Therefore, it is essential to make sure that it is kept in the perfect spot to add to the beauty of the room. The best idea is to position it in such a way so that it faces the door. If the sofa is kept with its back towards the door then, addition of a console table with art books or lamps definitely makes the place more inviting.
Colours for the living room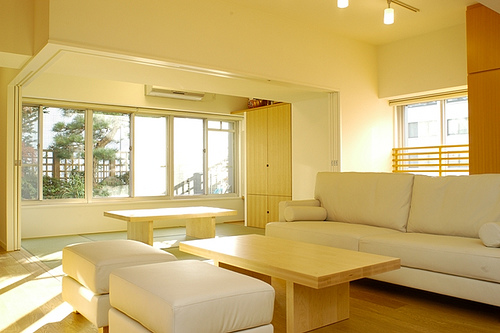 When it comes to interior design and decorating ideas for a living room, it's always best to opt for neutral and light shades. Those who get confused over appropriate colour combination can certainly opt for the white colour within the living room. Choosing the draperies, furniture, lights, ornaments, etc. certainly becomes easy for a room with light and neutral hue.
Creation of a focal point
Living rooms always require a place for the eyes to rest or an anchor point. It can be anything like a beautiful artwork, a fireplace, a nice view or a light fixture. This helps to ground the room as well as define its function. Living rooms with no natural focal point can be provided with a focal point by introducing a favourite item within the room. A decorative mirror, a flat screen TV, a statement sofa, etc. can all serve the purpose.
Lighting for the living room
Lighting arrangements within the living room play a crucial part towards complimenting the interior design and decoration of the room. Lighting arrangements should be made in such a way that they are adjustable according to different parts of the day. Ambient and diffused lighting is good for those who wish to make their living room look bigger. Incandescent lights are ideal to offer the living room with a warmer feel.
Introducing a rocking rug
An eye-catching carpet or rug can altogether change the appearance of the living room. However, before deciding upon a rug, it is better to determine how the room is going to be used. For big gatherings, large sisal can turn out to be a great choice while a shag rug or plush wool can offer people with that extra comfort.
These living room interior design and decorating ideas can truly make a living room look sophisticated and chic by creating the right balance and making the place perfect for a relaxing and comfortable get together with family and friends.