Fall is a time of year that many people look forward to and enjoy, thanks to its warm days and cool nights, the beauty of the leaves changing on the trees and falling to the ground, and the sweet smell of fragrances like pumpkin spice and cinnamon. As you prepare to welcome the autumn season, you may want to decorate your home to really get into the spirit of this time of year and enjoy what it has to offer before the winter settles in.
On a budget when it comes to decorating your home? Fear not, as you can still create a fabulous autumnal atmosphere throughout every room of your house without having to spend a lot of money doing so.
Create the Perfect Fall Centrepiece for Your Kitchen or Dining Room
Who says you need to spend a lot of money on an elaborate centrepiece for your kitchen or dining room table? Instead, use gorgeous succulents, flowers, and candles that are placed delicately and strategically to create a welcoming design you can enjoy throughout the season.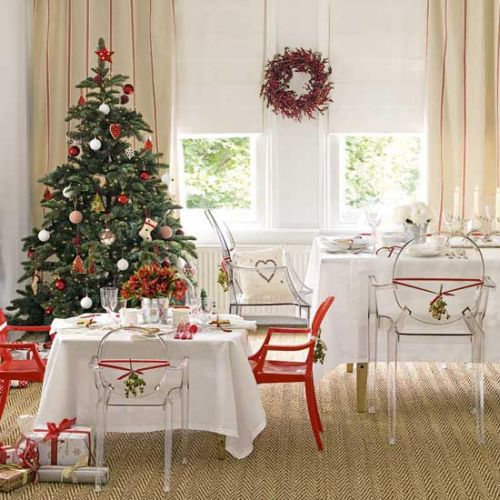 Bring in the colours of autumn by placing flowers that are orange, golden, or red in clear vases. Contrasted by the pale green colour of succulents, these hues are sure to pop and create a beautiful centre piece.
Light candles to create a soft glow in the evening, and choose those with fragrance if you want to add a bit of spice to the air (just make sure the fragrances are safe for pets and those with respiratory issues).
Silk Fallen Leaves
Fallen leaves are the symbol of the autumn, but they can quickly fall apart if you try to bring them inside and use them as décor. Instead, invest in some vibrantly coloured silk leaves that are surprisingly realistic.
Place these anywhere you wish, from the fireplace to the bookshelf, to add just a touch of autumn here and there. You can also purchase silk leaves that come in the form of a wreath that can be hung on your door, as well as those that are designed for wrapping around a staircase handle indoors or outside.
For additional information and ideas on various pieces of furniture that can be decorated in this simplistic yet effective way, browse the Internet or check housejunkie.co.uk for ideas. In doing so, you will be inspired to bring a little bit of fall into every room.
Add Pumpkins to the Entrance of Your Home
A few pumpkins, perhaps set upon a bale of hay, will immediately transform the entrance to your home. The key is to display them in an organised manner, so consider placing one on each of the steps leading to your front door. Or place them next to each other if they're of varying sizes. Incorporate some white pumpkins in the mix, too, to keep things interesting.
There are many different ways you can affordably decorate for the fall season. Because this time of year is all about taking in the beauty of the natural world, you can keep things simple by easily adding some natural elements throughout your home, from leaves to pumpkins and fragrant candles.