If you love those rugs available in the market, you would probably be interested in ways to make your own rugs. Making your own rug is actually an idea that comes out of your mind after you discover that anything and everything that you see in the stores is not apt for the space you have. Now, you want to custom design your won rug that suits the place rightly. But most of the people give up the idea thinking that it requires a lot of work. But there sure are some methods that are quite simple and help you create your own rug in the weekend.
Just start making them today and by next weekend or even earlier, your rug would be ready. The floor looks elegant with rugs on it. Your guests would complement your home and your art as well.
1. Paint the pattern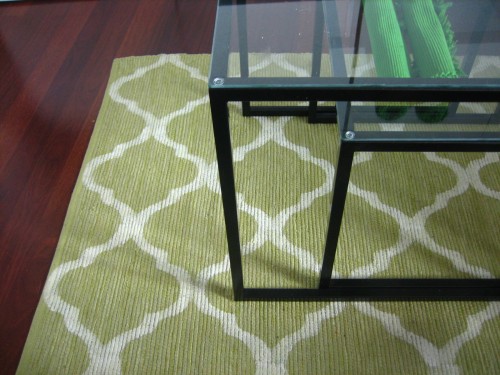 Once you have thought what pattern you want, you can just print it on the plain rug. All you have to do is buy a plain rug from the market and then do the painting using the required colors. Do not forget to use painter's tape on the borders of the rug so that you do not end up damaging it.
2. Make cut-style design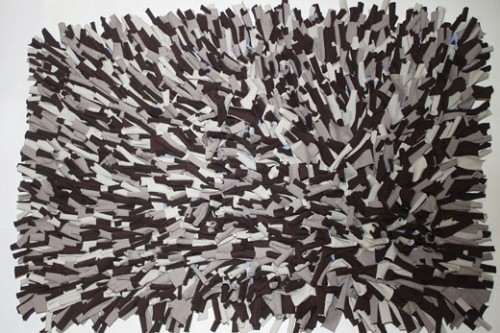 Cuts are the latest trend. Gone are the days when people preferred those plane rectangular or oval shaped rugs. These days, rugs of various shapes and styles are there. You can use carpet styles for the purpose and a utility knife would be the best tool to start with. Start slicing and finally, when you get the desired design, you can either keep it as such or paint it off.
3. Arrange those patches
Patches are also in fashion. If you do not want to apply much effort, what you can do is to make patches and then arrange them in a decent manner. You can cut rectangular patches and then join them or you can create random ones. You can use hot glue to join the patches; carpet-seaming tape can also be a nice alternative.
4. Converting a cloth
If you are having a large number of unused tablecloths in your home, you can quickly transform them into beautiful carpet rugs. Isn't it amazing? You would get marvelous pieces of art without any problem at all. You would need to apply polyurethane over the cloth and on the bottom side of it you would need to attach a carpet rug so that it becomes thick just like a rug. A lot of time and money would be saved using this method.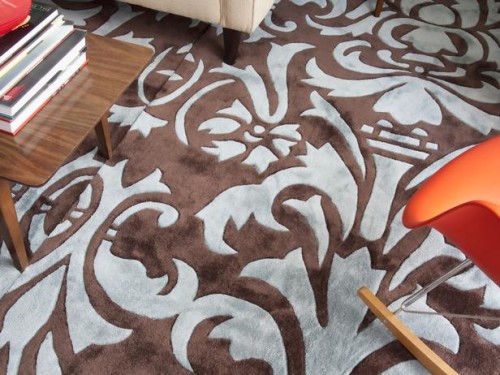 5. Use the lights
Have you ever wondered that you could use LED lights on the rug? In the night when guests would arrive at your home, they would be astonished to see the light coming out of your carpet. This could also be a money-saving alternative that looks perfect. Your creativity would be displayed greatly if you go in this way. Make sure that you buy the right kind of LED lights and you have a power switch near to the main door of your house. This is one of the best ways to make your own rugs.