Being among the most favourite days of the year, this is the day which many holidayers wait for each year. There are many latest 4th of July decorating ideas to follow so that you can make the day memorable. By following creative decorating ideas people can certainly make the day much enjoyable.
Blue glassware centrepiece
A charming centerpiece made from a collection of blue drinking glasses and bottles for remembering the 4th of July could be a great take, especially when filled with red flowers or flags. Tying the look together could be a blue table runner.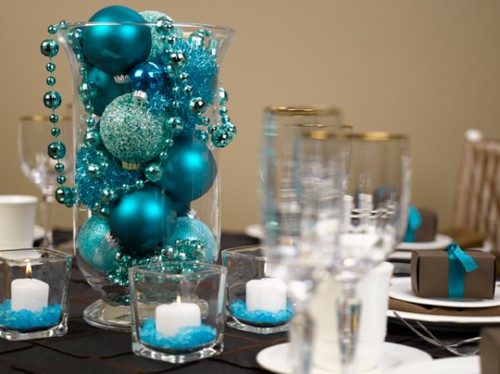 Wall display as part of 4th of July decorating ideas
Funny blocks of colour can be created to bring the spirit of patriotism in any room. One can cover plywood boards with the three colours of red, blue and white fabric. Staples or tacks can be used to secure the fabric-ends in the back. Wall hooks to be drilled at the back for hanging.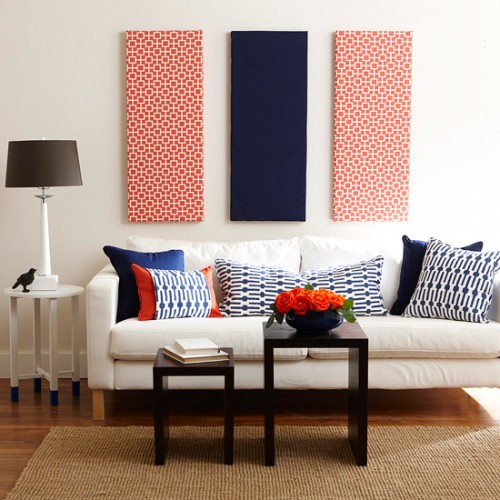 Vases of red, blue and white buttons
A fun decoration can be made by using all those spare buttons creatively.  A clear vase can be filled with red, blue or white buttons and then completing the look by placing a flag or a bouquet of flowers inside. A three-vase collection displaying each of the three colours can be great way to display one's patriotism.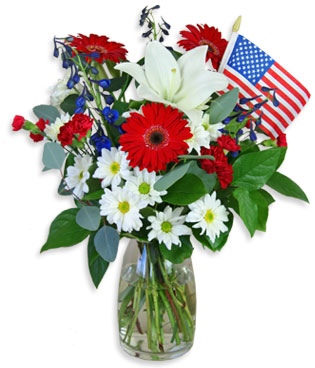 Denim pocket setting
Another one of the 4th of July decorating ideas is denim pocket setting. One can use denim pockets for fun place settings to contain silverware. Worn-out jeans can be of great help here as one can cut their denim pockets. Additionally, the patriotic scheme can be emphasized by drawing a red star on each of those pockets. Now, one only needs to add utensils and a bandana napkin.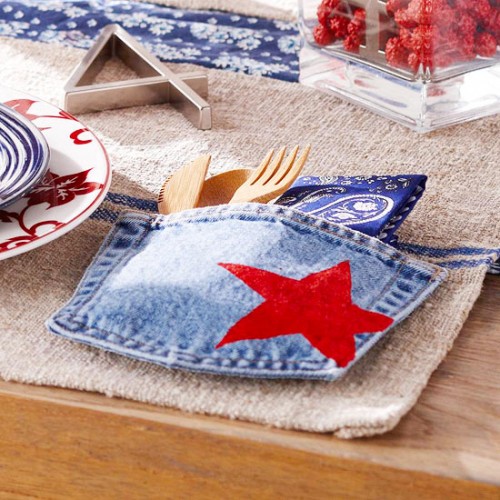 Edible centerpiece
One can show-off their pride for their country by a delectable and adorable centerpiece. One can also honour the date by displaying a metal 4 number inside vases filled with the three colour candies. Finally, by inserting berry skewers or classic sparklers with colourful flags, one can complete the look.
Spelling it out
One can show their American pride by using colourful "U-S-A" letters. Plain wooden letters can be bought from any craft stores and colour them with red, blue and white acrylic paints. One can also try the mix-and-match technique by using solid colours with stripes and stars. For durability, applying a coat of polyurethane can be good option.
Star banner
Another popular to your list of 4th of July decorating ideas could be the use of a colorful star banner. 5-point stars can be cut from blue and red tag board. Coating them with crafts glue and glitter will be the next step. Now, after drying them for a while, one only needs to hang them like a garland.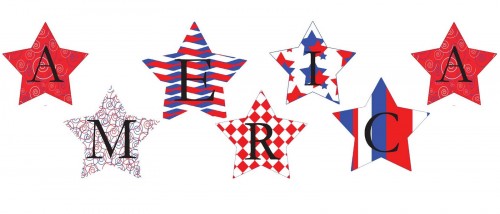 Sitting liberty
This can be a great way to pay homage to the most recognizable symbol of the nation – The Statue of Liberty. Such designs are easily available on Internet. One only needs to get a printout and tie it onto a chair.