If you want to create a mood board for yourself at home, you can check out these 10 fabric trend mood boards.A mood board is a visual representation of a collection of your sketches, newspaper clippings or photographs. They are very popular with graphic designers and can be used in fashion and interior decoration in a physical or virtual manner.
1. Using fabrics which have minerals in them
If you love the soft colors in your bedroom, then a great way to use them is having mood boards which would contain soft materials which would have gilded metals in minerals in them. By incorporating these metals in your room your bedroom would lighten up when the rays of the sun dance on them.
2. Bringing the ocean into your study room
If you love studying nature, especially the blue oceans, you can have a light blue colored fabric mood board and then put your favorite pictures of the beaches and oceans. This small element would help you to bring in the beauty of nature into your study room and this would create the right ambience for your studies.
3. Decorating the mood boards with rustic flavors
Do you miss your hometown, which could be a village? You can now bring in the rustic flavors of the village by adding a mood board which is made of handcrafted textile and decorating them with little village artifacts and your old pictures which were taken when you were in the village.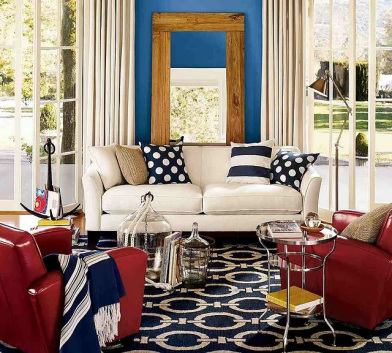 4. Adding your favorite berry colors
If your kitchen room is looking a little drab and you do not have the money to invest in it, here is a great idea. Create a mood board which has the colors of your favorite berries and also add along a few pictures of various jams that you had made with berries. This little creative idea would sparkle up your kitchen in no time.
5. Experimenting a little by mixing various metals
A great way to enhance your fabric mood boards is mixing the metals like oxidized metal color with reddish bronze. This simple innovation would add glamour to your old living room in minimum time.
6. Fabric painting your fabric mood boards
If you want to add your own identity in the mood boards and can paint well too. A simple idea would be to hand paint your fabric mood boards with your own fabric paintings and give visual expressions to your thoughts.
7. Creating unique designs with buttons
If you look around in your art and craft shop, you would come across many unusual buttons. You can collect a few unique buttons and make them in different shapes in your fabric mood boards. This would be a great showcase for your art and make the room beautiful too.
8. Using monochromatic color schemes
If you love minimalistic designs, then you can introduce a monochromatic color scheme in your fabric mood boards and use different white fabric swatches which can be decorated as flowers or petals over a black or ebony colored background.
9. Decorating with different fabrics
A great way to create a mood board is using different fabrics which are used in different areas of home and you can also specify the purpose of each fabric.
10. Creating different styles in a single mood board
You might like different styles and this can be used when making a mood board in your bedroom. This is a simple idea among 10 fabric trend mood boards,but would showcase your personal signature.