The French designs are all about eloquence and contemporary architecture of a French luxury house would spell luxury and sophistication. In fact, from the very old days and coming to this day, France has remained the leader in architectural innovation. The designs of the contemporary luxury French architecture are varied.
1. Glass wall on one side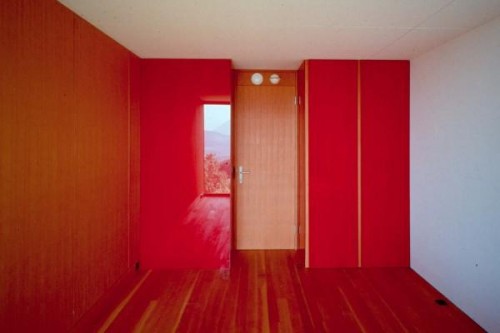 The French contemporary architecture typically involves contrasting shades and colors that are at the same time sublime. The ceilings and walls are often in a sublime and serious tone with the furniture in the room offering a contrast. A typical French luxury bedroom of the contemporary times can do away with opaque walls on one side of the room completely, giving a view to the garden from the room. The wall is made of glass obstructing a view of the inside from the garden and maintains privacy. This architectural design can be coupled with minimal use of furniture pieces, which should be fine when limited to a bed and a couple of chairs.
2. A pool at the roof top
An open pool on the terrace is another prevalent feature of contemporary architecture of a French luxury house. A large swimming pool on the sufficiently large terrace adds an added touch of luxury while offering the ultimate place for relaxation. A couple of minimally designed chairs on one side overlooking the swimming pool offer a modern touch to the ambience.
3. Ceiling made of wooden panels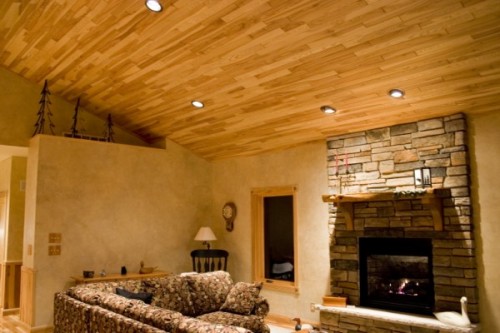 A large and spacious interior with wooden ceiling is a much used feature in French luxury architecture of the modern times. The design keeps minimal furniture that may consist of a dozen luxury chairs. The ceiling is made of wooden panels that cast a rustic effect on the ambience, blending in a rural charm. With one concrete wall and three glass walls, this typical French room offers a view of the surrounding greens. The raw look of the wood on a ceiling is balanced with large concrete tiles on the floor. Even with rooms that are smaller, the design can be used to make them look bigger and more open.
4. Seating arrangement on the terrace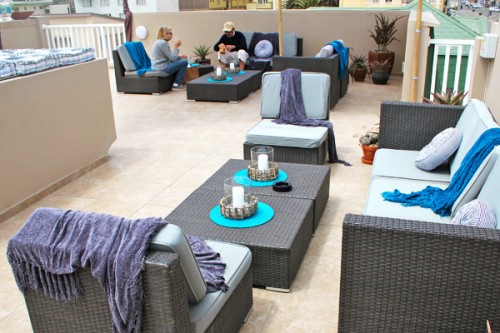 The terrace is often worked out into an impressive seating arrangement. The contemporary architecture of a French luxury house does away with the classically defined 'rooms', improvising on the concept. The terrace is shaded and a part of the terrace is made into a modern room with the use of glass walls. The use of glass offers a continuous and interrupted look to the terrace, the extended part of which can be used as a hanging part where a couple of chairs and a table can be placed.
The contemporary architecture of a French luxury house takes features that spell sophistication and luxury while retaining a touch with the nature to offer a rural feel.