There are several enterprises that are breaking all conventions of office design and architecture. The fact that these companies have managed to maintain or improve their business may have instigated the debate over the trend, these contemporary office architectures are worth the discussion and the heat.
1. AOL Headquarters in New Palo Alto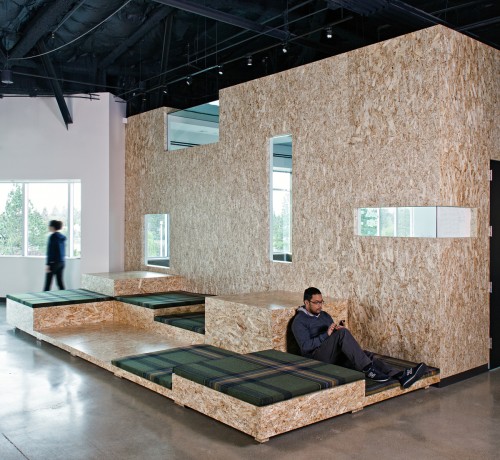 The Palo Alto headquarters of AOL has youthfully industrial feel due to its modern furniture, expansive side-lines, concrete floor and exposed ceiling. The cafe called Town Hall has bench seats, ample lighting, and vibrant colors on white palette to compliment the eatery and the games section. The entire office offer appealing touches of colors in furniture and other materials. Interestingly, the contemporary office architecture lets ample sunlight into the office.
2. Atlassian in San Francisco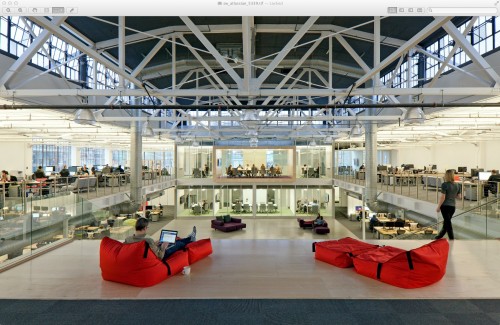 The contemporary office architecture of software company Atlassian in San Francisco is inspired by the principles of the company. The 2-storeyed East SoMa seems like a historic structure as it formerly had been a print shop, a discotheque and a church, all of which had the open steel tethering work that has been retained. The company exhibits its transparency in the form of transparent glass-walled conference situated at the middle of the Town Square, which is the central space ringed by 2nd floor logia. Numerous cafes and hangout areas, amphitheatre, bold color accents, etc. are just a few other characteristics to mention.
3. BDO Accountancy Offices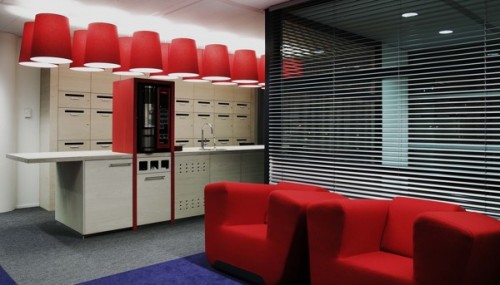 Most of the accountancy offices of BDO are refurbished by M+R with the corporate identity of BDO as the central theme. Characteristics that are common in all the BDO's contemporary office architecture include a central entrance with reception and visitors' area, meetings rooms, meeting rooms with coffee and print facilities along with a pub that serve meals too. There is a quiet zone for working with concentration, an inspiring room for innovative discussions, etc. all the features depicts the company's policy of facilitating work everywhere in the office.
4. JWT in Amsterdam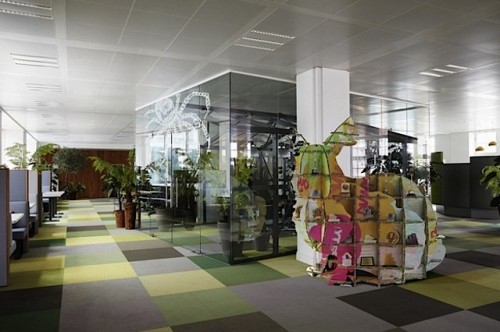 The Amsterdam office of JWT combines the features of a really old advertisement agency with youth hotspot. It is situated at Leidse Square, which is a hotspot in Amsterdam. The current office of JWT used to be a luxury departmental store and has been loaded with grandeur.
5. YMedia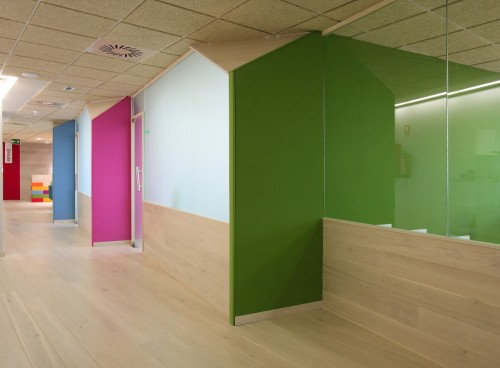 YMedia had its 1,200 square-metre office design overwhelmed by natural landscapes. The entire room is shared by three companies in the same group, each with its own specification in its area. While it may have been tough for designers, it diversifies the interior for Ymedia. The inspiration from the Nature can be observed in the table dividers, which recreate sunset in the horizon, the executive offices, which depict small villages where managers and their teams work together, etc. The predominant use of oak in the contemporary office architecture gives the feel of a single cabin to the office, which is beautified by intense colors and fine fabrics.